This is a Sponsored post written by me on behalf of GoodNites. All opinions are 100% mine.
So my toddler has been using this specific brand of underwear called GoodNites and I can honestly say, this is the only underwear that can put my mind at ease especially during the night when she is asleep. I bought her several brands from the past and leaking was my biggest problem. Getting pee into a mattress is just gross and stinky. Once it soaked to the foam or mattress, you can only imagine the foul and strong odor of the pee. Bedwetting is such a big battle between moms and their children so I am pretty sure, a lot of mothers out there can relate to this.
Before when it is time to change my toddler's diaper, I would have to call her several times before she'd come and hear me so I can change her diaper into a clean one but when she started using Goodnites, just one time I say let's change your underwear, she would whole-heartedly obey me, why? Because of the girl design of the underwear. It has a tinkerbell design in it which is her favorite character. I love this underwear because of its plush comfort with a discreet design, which is good. It is also absorbent so no more bedwetting for her. Thank goodness.
You mothers out there should also give Goodnites a try. You can follow GoodNites Facebook page here to read and see the latest information about this awesome product. Also, you can engage in convesations and receive or offer advice in a private, trusting environment (the parent-to-parent network). Lastly, we can all sign up for the undercover mission online for the chance to win weekly prizes.
Use this code to enter: 8675 via FB page.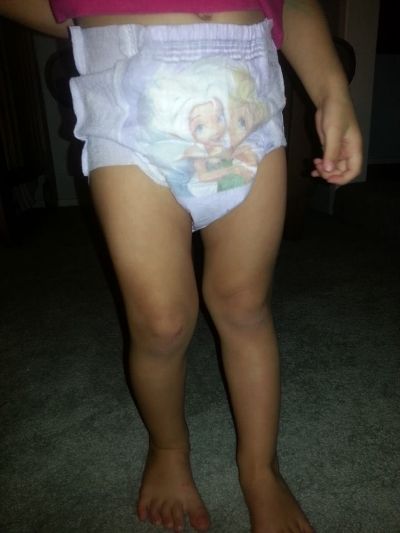 … baby girl is ready for bed with her favorite diaper on…